Jenny and Aaron's engagement session was a genuine good time. We were laughing quite often throughout the evening. Jenny's originally from Lincoln, Nebraska and Aaron's from Sandusky, Ohio. Fortunately their paths crossed via match.com and the rest is history!

Who wants to photograph an engagement session with a 1968 raspberry colored Camaro? This girl! And that's right, I said raspberry, not pink, not purple. These two made this car look goooood!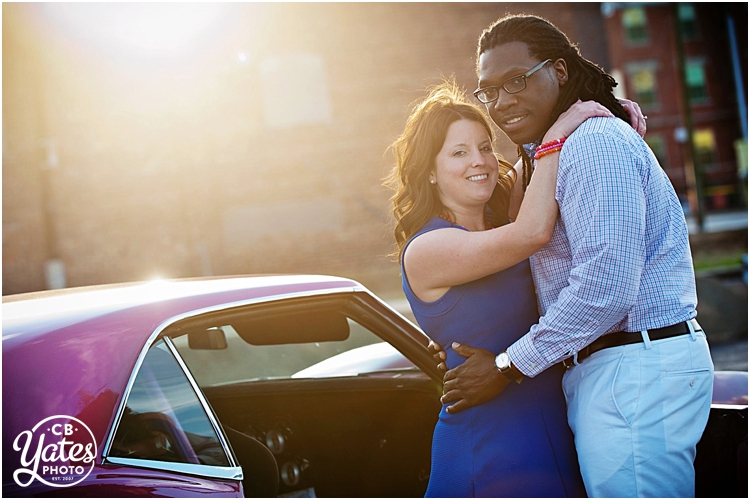 Jenny and Aaron you guys have the best smiles! And you're very good at cuddling which in turn makes for excellent pictures. Thanks for making my job easy. See you on the big day in September!