A beautiful June wedding full of beauty and emotion . . . get ready to smile as you check out this Lincoln, Nebraska wedding. Jenny has a heart of gold and Adam wears his emotions on his sleeve. Such endearing qualities in my opinion. These two value the important items in life, friends and family. You can see them shine through in the images and also in Jenny's words below. Thank you again for the honor of documenting your day Jenny and Adam!
Your wedding song? 
We danced to Open Arms by Journey.
What was the most memorable moment of your day?
The whole day was absolute perfection but walking down the isle together after we were married and hugging and kissing for the first time as a married couple still brings tears to my eyes and will be a moment I will always cherish.
Any advice for other future bride/groom?
Don't let the stress get to you–Have FUN and take in every single moment!
Funniest memory from your wedding day?
My mother in law gave me a locket with a baby picture of Adam in it–I believe it was one of the grandma's originally.  I immediately put it on and ran up to Adam to ask if he liked my jewlery…there are some really amazing pictures of us laughing about it.  Those pictures sum up our personalities perfectly and are some of our favorites!!  I didn't wear it for the ceremony but I wore it at the reception and I will keep it forever!
Wedding Dress–Blush Bridal Botique Lincoln, NE–AMAZING experience working with them!
Cake–Tasteful Indulgence Seward, NE–Kitty was one of the most genuine people we worked with and her cakes are absolute heaven!
Music/Video–A Sound Impression Lincoln, NE–Cali and Curtis (our DJ) were great and worked with us to give us exactly what we wanted!
Hair–Atlantis Salon and Spa Lincon, NE–Holly has been doing my hair for 12+ years and has become a great friend!  She was wonderful to work with and gave me and my girls the most beautiful hair!
Invitations, Programs, Menus–Megan Christine Design, Lincoln, NE–Megan has been a friend of mine forever.  She has incredible taste and design eye and took all of the stress out of this project. She's just lovely.
Flowers–Petal Creations Lincoln, NE–Stacey made my dream wedding come true! I was absolutely in love with my flowers and the entire mood she was able to set for our wedding.  Everything she did for me was absolute perfection.
Church–Saint Peter's Lincoln, NE–A wonderful location for a romatic wedding.  The church quartet sang and provided the most magical music.  Truly a highlight of our day!  A wonderful parish to be a part of.
Photography–cb Yates Photo Gretna, NE–I could not have asked for better pictures.  The more I look at them the more I fall in love with them.  Cara has been an absolute delight to work with and has become somebody we want to work with in the future!  She was able to capture some of our most genuine moments and has given us those memories forever!
Reception Venu/Food–The Cornhusker Marriott Lincoln, NE–Julie and her team worked with us every step of the way.  Julie continued to put our mind at ease and gave exactly what they promised, a gorgeous venue with wonderful food and service.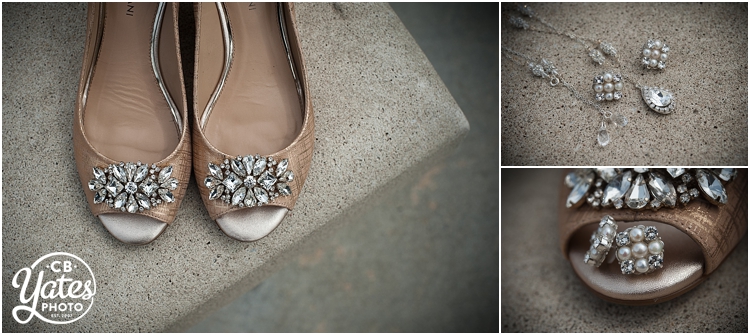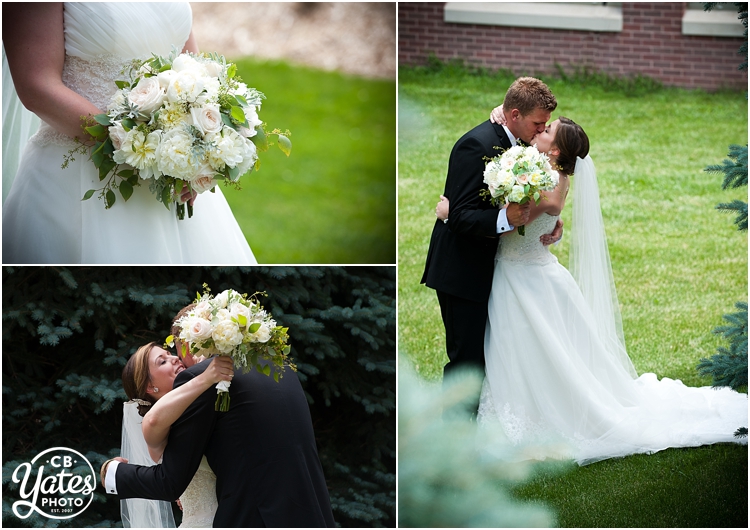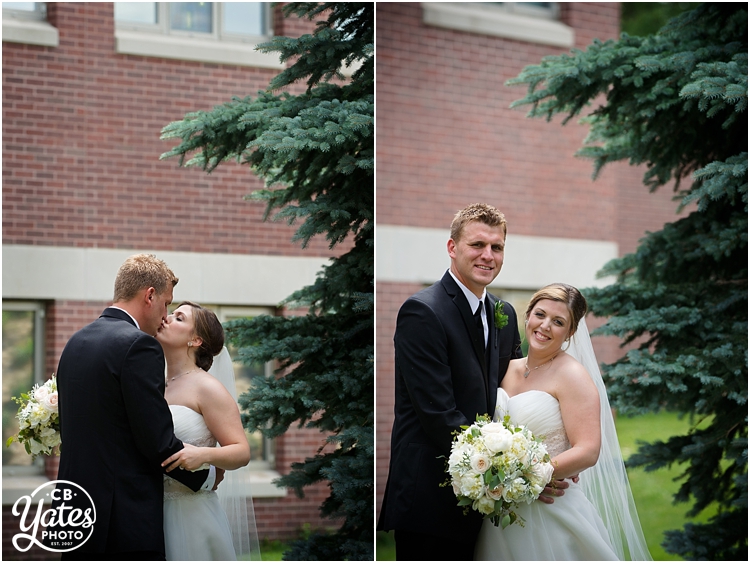 Want to see more from Jenny and Adam's wedding day? Check our the slideshow below!