Melissa and Zach were the first couple I photographed of the 2014 wedding season. They set the bar pretty high as you can see! All joking aside, this was such a fun group of people to spend the day with. An incredibly sweet couple, a "wise beyond her years" flower girl and a bunch of warm family members were what welcomed me on May 17th, 2014.
I asked Melissa and Zach to share a little about their day and they went above and beyond! I hope you enjoy this glimpse into the day they tied the knot.
Vendors:
Hair: Mattie Knihal at Gloss Salon and Day Spa
Ceremony: Bethel Lutheran Church 
Reception: The Paxton Lobby and Ballroom
DJ: Joey Latka from Complete Music
Cake: Melissa's aunt, Sandy Skoglund-Young created the cake in her hometown, Springfield, Missouri, and then transported it to Nebraska. This was a highlight for us, as it was created with love, absolutely beautiful and delicious. It's a detail we'll always remember.
Florist: Larry at Hy-Vee at 90th and Center 

Hotel Block (Where the girls got ready): Doubletree by Hilton Downtown
Wedding Night Hotel (Where the guys got ready and where the "first look" happened): Hotel Deco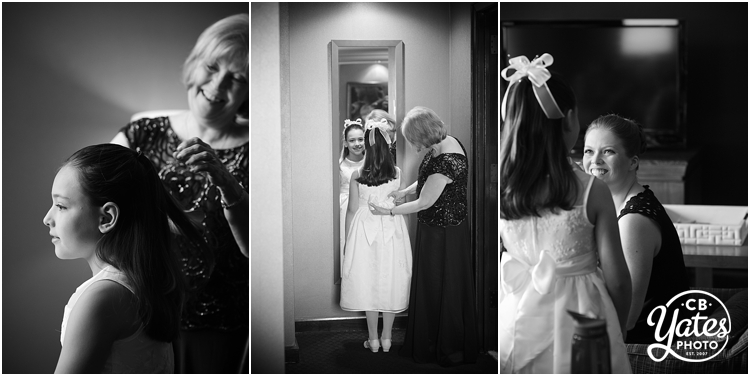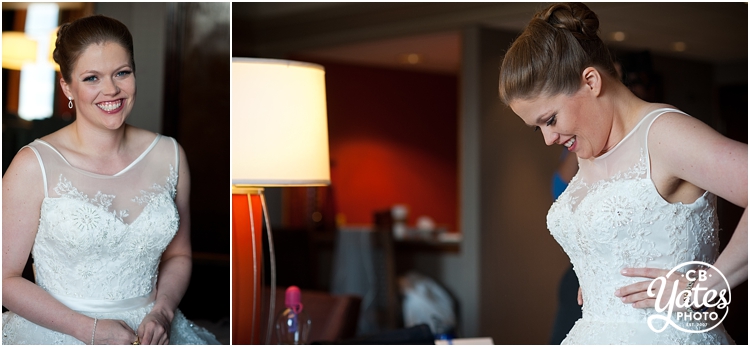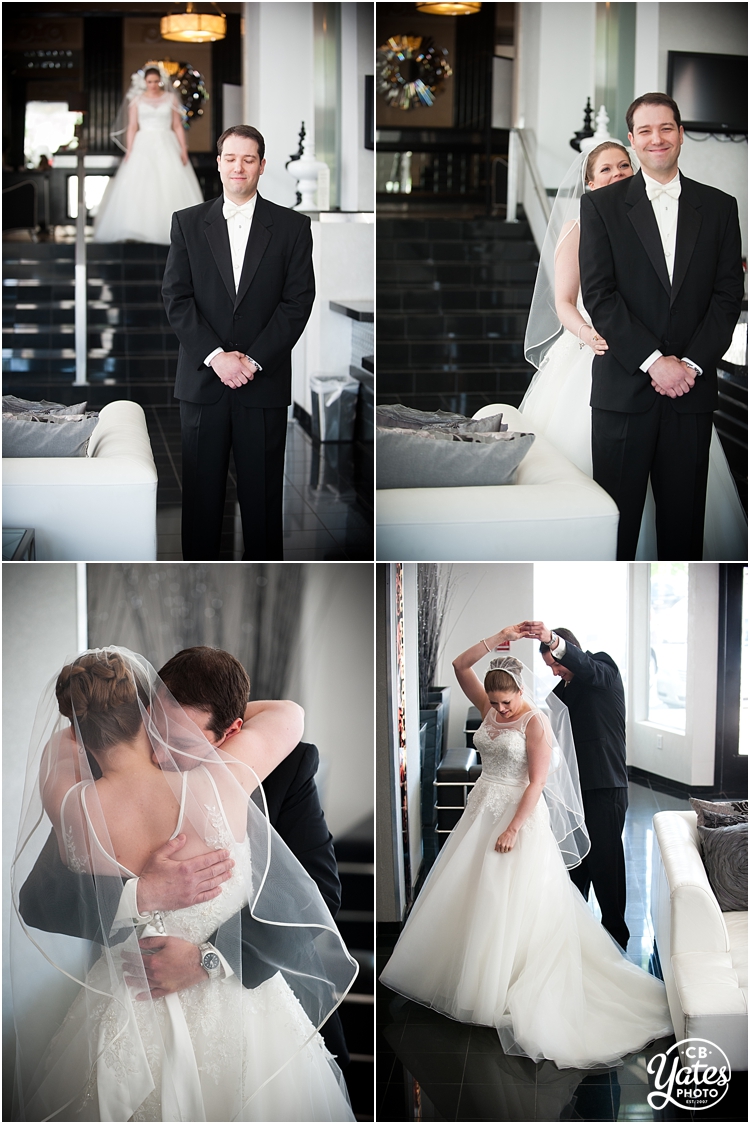 Wedding Song
Our first song was "True Love," sang by and from the 1950s movie High Society. We took dance lessons for four months leading up to the wedding and knew we wanted to pick a waltz. We really liked the words to this one: "I give to you and you give to me, True love, true love. So on and on it'll always be, True love, true love." Also, we like that it is unique and timeless.
What was the most memorable moment of your day?
It'd be hard to pick one moment. Being surrounded by our family and friends meant the world to us and we're so thankful of everyone's contributions to the wedding. Melissa's Aunt Sandy sang and Aunt Cathy played the organ at the ceremony, which was performed by Melissa's friend from growing up, Becky. We had close friends stand next to us as we said our vows, read the day's lessons and contribute to the service's music. The toasts at the reception were definitely a highlight, Zach's brother and Melissa's dad, sister and brother all were extremely funny and touching. We're extremely grateful to everyone who gave us the wedding of our dreams.
Note from Melissa: I'd say the moments before walking down the aisle with my dad will always be treasured and remembered, as well as the first time I saw Zach that day; my nerves were instantly calmed and I was filled with excitement. To share that moment together and then to bring Zoey in to be a part of it was perfect.
Any advice for other future brides/grooms?
While I did spend a fair amount of time planning the details, the most important part was sharing the day with our families. From the rehearsal and rehearsal dinner Friday night until the small brunch we hosted at our home on Sunday after the wedding, the entire weekend was spent with those who mean the most to us. My advice would be to just enjoy every second. It seems cliché, but just having everyone there to celebrate with us was the best part of the weekend. We had a wonderful day, which we'll always remember and it really meant a lot to have so many people share in that happiness and excitement.
Funniest memory from your wedding day?
On the way to the church, Zach, Zoey and I were all in the car with my parents and my dad receives a call on his cell phone from my brother. Apparently the guys were asked to step out to give us some privacy for the first look. They were expecting someone to let them know when it was over, so they could come out of hiding and head to the hotel. We were so caught up in the moment and getting to the church that nobody remembered to let them know we were headed that way.
Also, Zoey on the dance floor was pretty hysterical. She had an amazing time- and was even spotted sliding across the floor in her white dress on her knees. At one point, she came up to Melissa and said, "This is the best day ever." Of course, we agree!