Have I told you about some of my favorite clients ever? Maybe it's not right to have favorites but Katie and Evan are super special to me. I grew close to them after photographing their engagement session and then their wedding day. Katie has an incredible sense of style and she puts her heart into everything she does. Her wedding day showcased both of these traits. I showcase Katie and Evan's wedding as one of my sample albums when I meet with new clients. People always comment on how beautiful she is. I always tell them that she's as beautiful on the inside as she is on the outside. She has a giving heart. And now she's getting to celebrate her very first Mother's Day!
You can can imagine how excited I was to hear that Katie and Evan were expecting their first baby in March. Two weeks after my own son was scheduled to arrive to be exact! I'm always honored when past wedding clients invite me back to document the next step in their lives, parenthood. Recently I've changed things up with my business and how I photograph newborns. I am mainly focusing on family connections. As much as I love photographing babies posed on beanbags, it's just not where my heart is. My style has become more candid. I want to showcase your family being yourselves, living and laughing, doing what you would already be doing. I want these images to be shared with baby when he's older to show him this is what his life looked like at this time. This was his home and this is how his parents cared for him. It's intended to be a snapshot of life at that current stage. Newborns change so incredibly quickly and it's valuable to have these images to look back on.
Without further adieu, here is Broderick at six weeks old.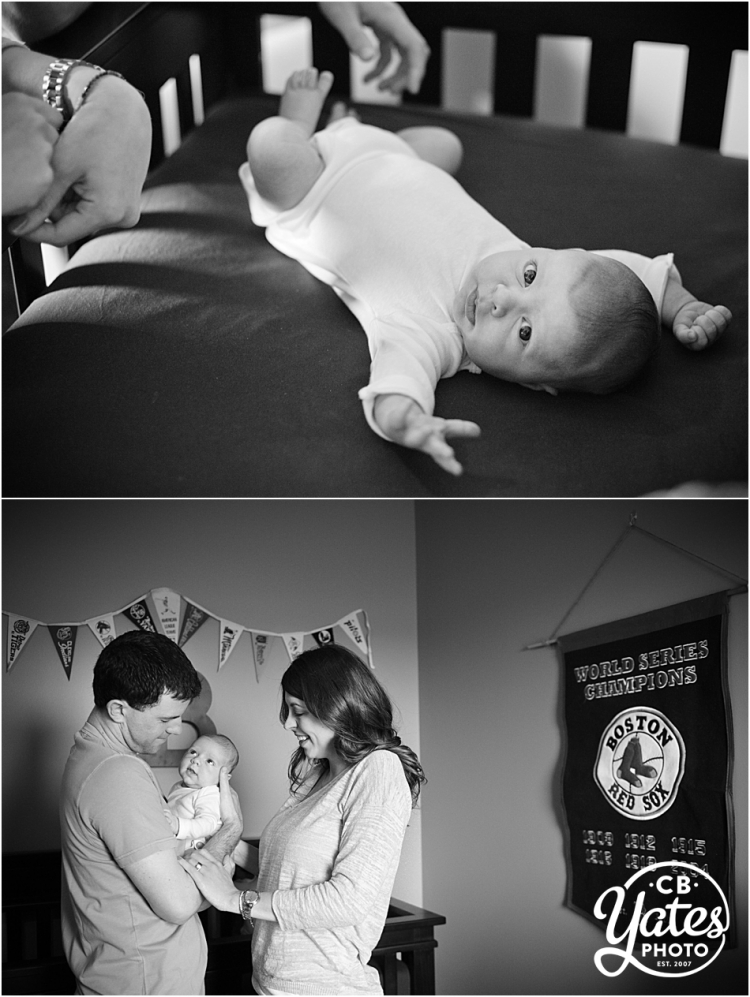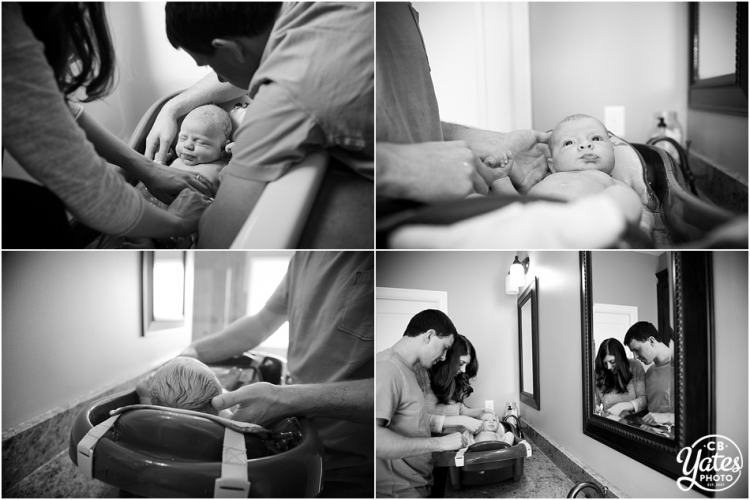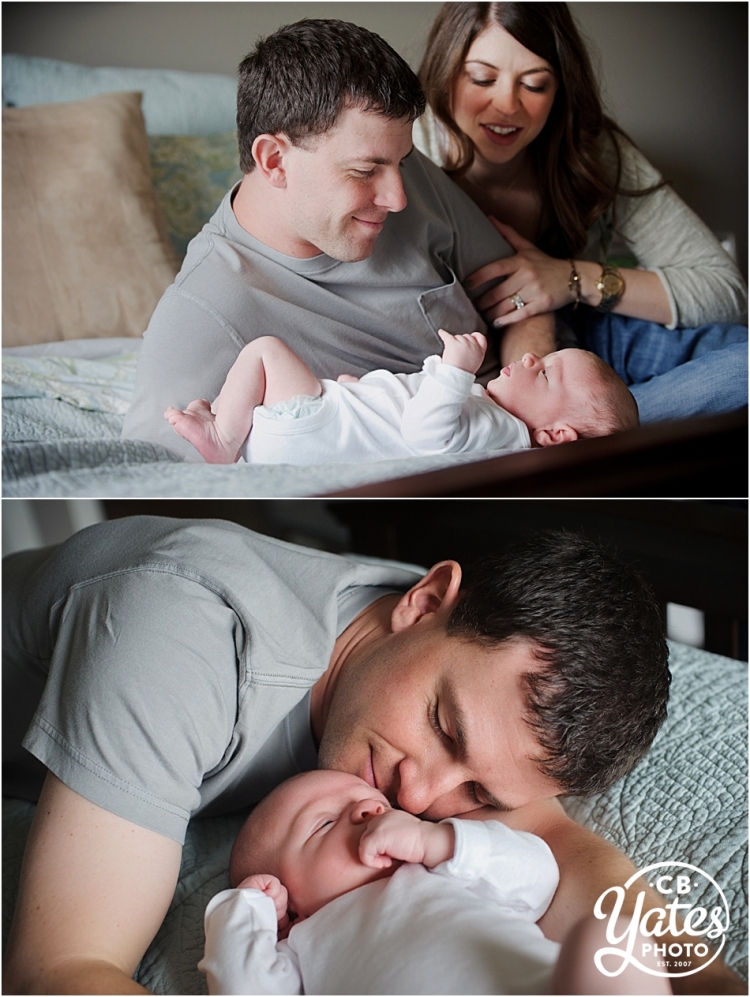 Please click on the slideshow below to see more from Broderick's session.