Sweet, gentle, kind love is what these two shared. I could see it from the first time they sat down with me in my office. They have an old fashioned type of relationship. One where they put each other's thoughts before their own. Family is super important to them as you'll see in the images below. We orchestrated a large family photo op at the end of the ceremony. Large enough that I had to climb up to the choir loft to capture it all!
I was so happy to use the colorful and fragrant blooms as our backdrop at Lauritzen Gardens. There's something about coming out of a long winter to see bright purples and pinks to really accentuate the smiles and laughter of the wedding party.
Carrie Dayton Events coordinated the day and of course, like anything she's involved in, went off without any hitches. She and her team put their heart into everything they do for their clients.
There were so many wonderful details orchestrated throughout the day. Family traditions, heartfelt toasts and wild, exuberant dancing on the dance floor at the end of the evening! St. Bernard's Church, Krug Park and Lauritzen Gardens were all wonderful backdrops for this sweet couple to enjoy the day with their family as well as each other.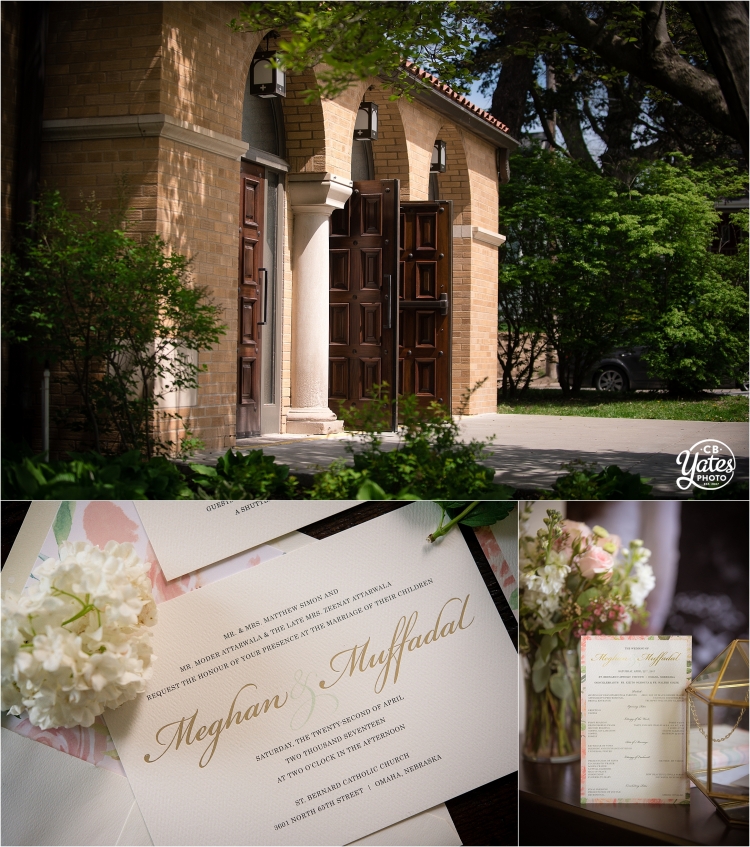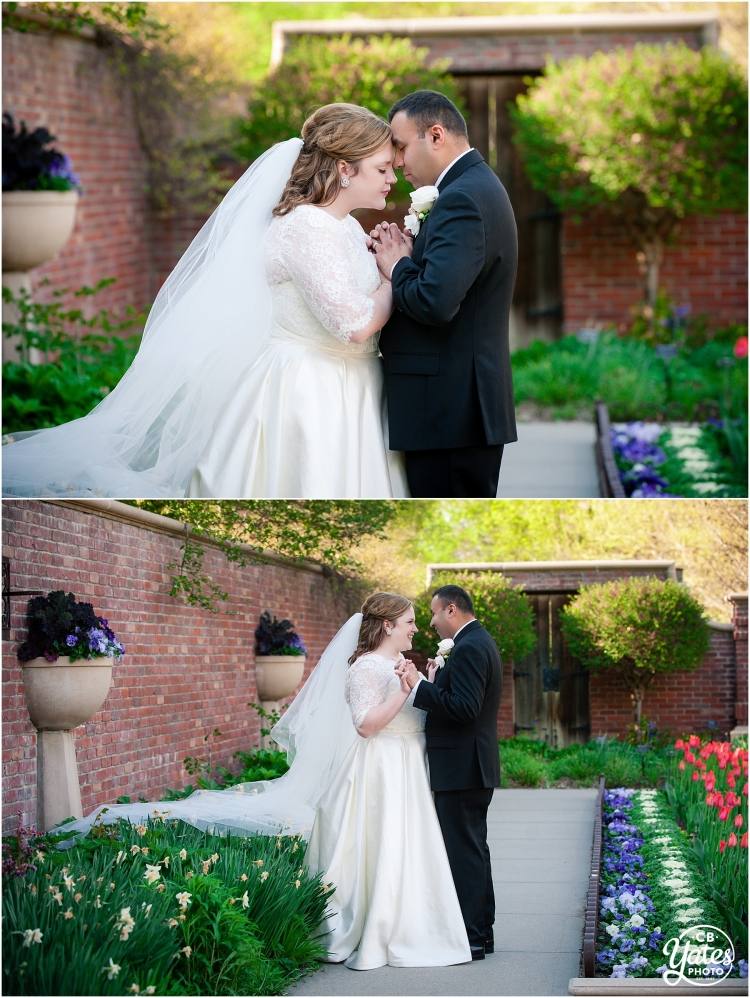 Check out more images from Meghan and Muffadal's day by watching the slideshow below!