It's not often I get to take my daughter to work with me. Fortunately for London's sake, this was a good day to tag a long. Frosting, sprinkles, and strawberries were just a few of the ingredients Angie was preparing to use. Everything a 5 year old dreams about!
I love sharing these preferred vendor spotlights with my clients. I only recommend the best local businesses! People that I would hire (or have already hired numerous times) myself to be a part of my own family's special events.
Angie, from Delectables in Gretna, Nebraska, was kind enough to invite me into her kitchen for an interview and photo session of her creating amazing treats. While we chatted about her business, I could see how much she really loves what she does. Angie bakes for numerous events, weddings, birthday parties, graduations, christenings. She is the only wedding cake vendor I've met that stays at the reception to cut and serve the cake to ensure that the correct amount of portions are served.
I've hired Angie on multiple occasions because her cakes are not only beautiful but they taste incredible. She's created masterpieces for each of my kid's birthdays year after year. I have to admit, I enjoy photographing the frosted delicacies as much as I enjoy eating them. I always capture a little cake session with my kids on their birthday for their memory books.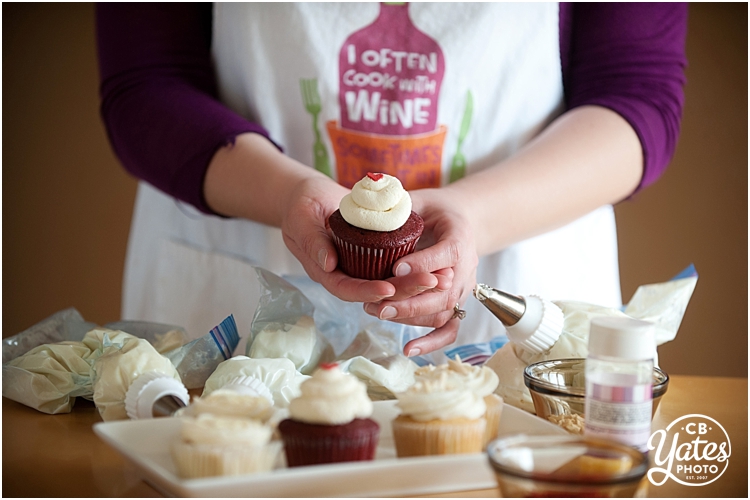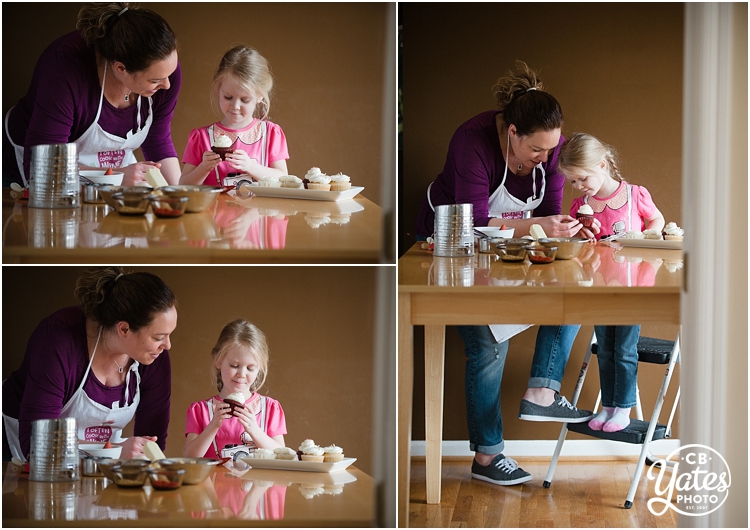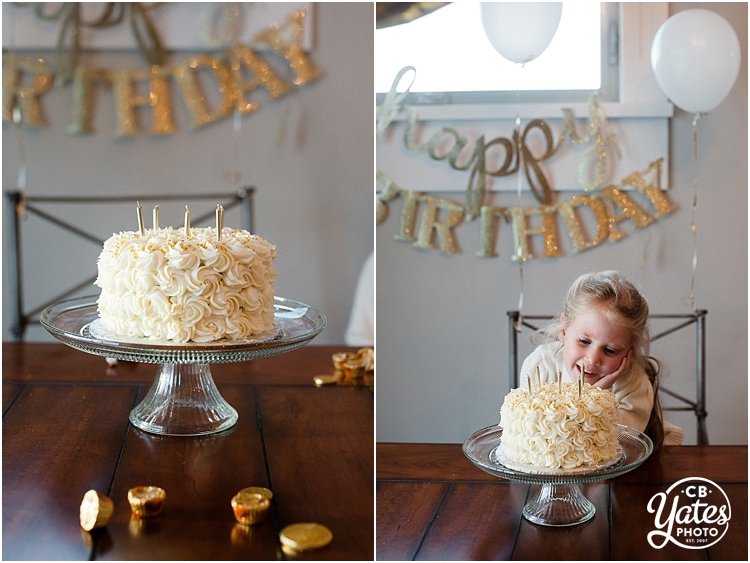 What sets your company apart from other bakeries?
I learned in culinary school that most if not all local bakeries make all of their products using mixes. I knew that in order to make it in this business I had to be different then them. So I decided to make everything from scratch using real ingredients. My customers notice the difference and become regular customers. I do not advertise and solely rely on word of mouth for my clients.
Can you describe the most unique cake that you've ever designed for your clients?
One of my most favorite cakes was for a Sweet 16 party. It was a tiered cake with tapered cake layers and was a multitude of fun colors and was sprayed with pearl dust. There was also a lot of fondant swirls coming out of the cake in many directions. I was very nervous while delivering it. All of the stress was worth if when I walked in and saw their faces. That is always the best part, everyone is very happy to see their cake when it is delivered.
If you could only eat one type of dessert for the rest of your life, what would it be?
In culinary school, in our cake class, we made traditional European cakes and I learned to love cakes with many different textures, Opera Cake, Hummingbird and such. Meringues, pastry creams, sponge cake, nut layers, they are the best!!
What do you like to do when you are away from work? 
I'm lucky enough to still work from home, so I get to create my schedule, which gives me time to volunteer in the community. I have spent a lot of time volunteering for the local Chamber of Commerce and have been on the Board for the last 3 years. Through the volunteer work with the Chamber I have been learning a lot about our local City government and decided to run for City Council. I'm not one to sit idle. With having two little ones in grade school and my oldest in the Marine Corp., I deserve the the occasional date night with my amazing husband.